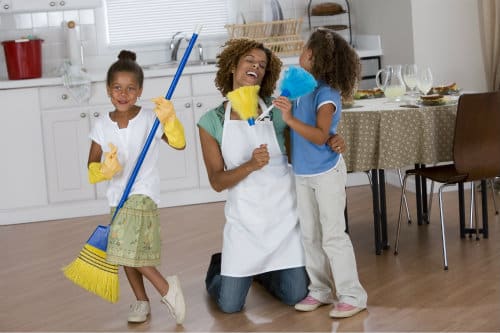 We at North Atlanta Cleaning Services wish you the most well deserved Mother's Day weekend. We know that moms wear a dozen hats at any given time and really don't actually sleep until all is well with the family, pets, and house. Right?
Well, it's the house part that's our specialty, so why not let one of our teams do some serious cleaning in your home while your gang treats you to a day–or a weekend–off?
We'd be happy to pass the idea on to your family members, by the way. Just have them call us at 770-912-4674 to schedule your May cleaning. And by mentioning this email, you'll get a 10% discount on any carpet cleaning or deep cleaning services.
What could be sweeter? (Well, a hand-drawn card from a kid would be better, but…)
Hope to see you in May!