When most people think of the spring season, they often think of the cleaning that comes along with it. A lot of these people were raised to get into the habit of cleaning the home thoroughly for the new season. It is the kind of tradition that has been going on for decades.
Where Did Spring Cleaning Come From?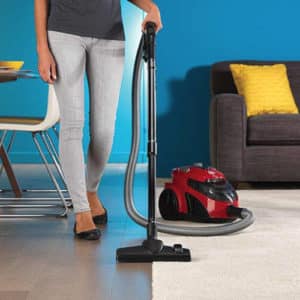 Long before many of the devices that are commonly used to clean homes were even available, people would take advantage of the nicer weather and open their windows and doors to allow the fresh breeze to come in. After having everything shut for several months at a time, the spring season became a time for them to start opening everything while cleaning out all the dust that accumulated during those winter months.
It was often more of a challenge to try cleaning in the cold weather. Certain tasks that would need to get completed outdoors would have to get put off until the weather got nicer. In the past, people would hang their area rugs and bedding outside to dry off after handwashing those items because there was simply no such thing as electric dryers during those times. Now it makes sense why people would get ready to complete a thorough and deep cleaning of their properties as soon as the weather was nice enough for them to do so.
What Is It Like Now?
Although times have changed and there are plenty of convenient pieces of equipment used to help with the cleaning process, most people still choose to do a deep spring cleaning of their homes. No matter how many vents you have in your home or how open you leave it, you should know that dust and dirt can and will quickly accumulate throughout the property. The spring season offers the perfect weather for opening the windows, letting a fresh breeze come through, and getting down to business with cleaning everything around you.
While you may not necessarily need to clean during the spring season like people once did, it is something that was likely instilled in you as a child. If it is something you grew up doing, you might still feel the need to get started with cleaning different rooms inside your home as soon as the spring season arrives. And, there is nothing wrong with that because spring is the perfect season for you to start tidying things up when you feel like you need to do so.
Contact your local cleaning professionals North Atlanta Cleaning. Let us help you with our services call us today!